mid-wales Electric vehicle CHARGE points
EV-Dyfi, Aberdyfi EVs!
Are you are thinking of buying an electric vehicle, an "EV"?

Maybe you are like me, a new and very enthusiastic EV owner?

Are you an established business looking to add value by attracting EV-owning customers?

Maybe you are someone who has owned an EV for years!
I am your local qualified and OLEV-registered, EV owning, EV driving, EV charge point installer.
Why bother?
There was a time when owners of electric vehicles plugged into any electrical outlet they could find, this is known as Mode-1 charging and you won't find it anywhere any longer as it is just not safe.
Nowadays we have EVSE, electric vehicle supply equipment. EVSE is a protocol to keep you and your electric vehicle safe while charging, it is a two-way communication between the charge point and the vehicle being charged, it checks that everything is OK before it allows the charge to commence.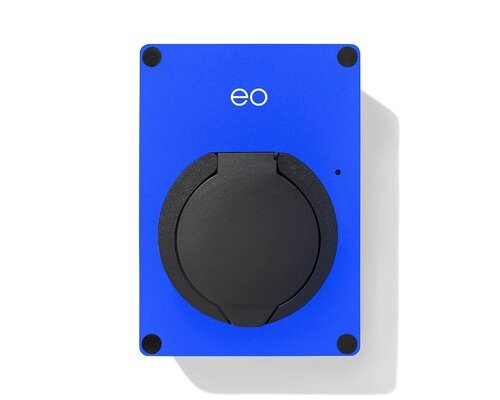 A "Mode 2", 2.5 kW portable charger (also known as a "granny cable") is probably what you are currently using, maybe draped through an open window or even on an extension lead. Mode-2 charging from a 3-pin, 13A socket using a granny charger is not recommended long term, drawing high power continuously could easily put too much strain on an old wiring installation and is a potential fire hazard. The use of extension leads for car charging is really quite dangerous and should never happen.
Why not upgrade to a modern Mode-3, 3.6 kW or 7.2 kW, charge point on a separate dedicated circuit from your consumer unit (fuse board)?
A 16A, 3,3kW charge point will charge your EV about 60% faster than your granny cable, a 32A, 7.2kW will charge it more that 3 times faster.
Integrate your new charge point with your existing renewables
If you have solar or wind or hydro or battery storage then I can integrate all of this generation with your charge point, potentially cutting your vehicle's fuel costs zero!
After sales support
All of my installations come with a 5-year guarantee. If somewhere down the line you run into problems with your EV charge point I'll be there to help. If you are in Mid Wales then the chances are that I can be with you by the next day or sooner to start resolving any problems.
If you are an EV owner (from new or second hand) you probably qualify for the Government OLEV grant of up to 75%, or £500, off your new EV charge point installation. I'll handle all the paperwork for you.